We want all children to develop a love of reading and expect all children to read at least four times a week at home. Our Home Reading Heroes scheme recognises and celebrates children for home reading. When a child reads at home, parents acknowledge this in their contact book. In school, the total reads are counted for each child and when they reach 50 reads, they receive a bronze award sticker in their contact book and a bookmark. For 100 reads, they receive a silver award and pencil. For 150 reads, a gold award and book prize. For 250 reads over the school year, a platinum award and a £5 book voucher.
There is also another reward! Each class will nominate one child each term to read with our school dog, Boris. This is usually someone who has shown determination to read at home or has made excellent progress in their reading.
Reading heroes are celebrated during our end of term 'Shine' Assembly and on our 'Home Learning Wall of Fame'.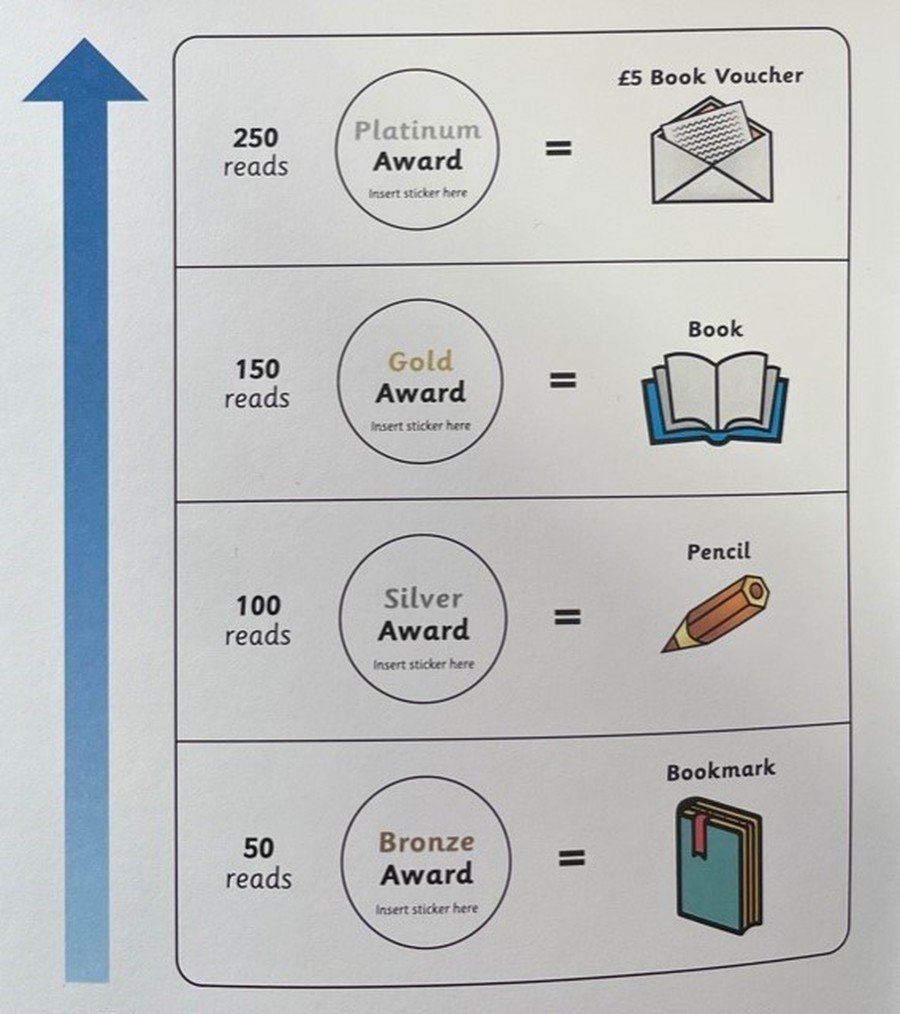 Comment from Ofsted (April, 2017):
"Much has been done to improve the teaching of reading. Teachers promote an enjoyment of reading. The library is well stocked. Pupils receive rewards for becoming 'home reading heroes' by reading frequently at home"